Reminder: First-Monday-of-the-month 2:10 dismissal tomorrow!

Due to the potential incoming winter storm, there will be no school tomorrow, Wed. 1/25. Have fun tomorrow!

Russell bus riders: Russell is not able to run his afternoon route tomorrow (12/13). Please pick your child up after school. He is working through some health issues and appreciates you patience and understanding.

Due to the high number of staff and student out sick, there will be no school tomorrow, Friday, December 9.

Mr Russell is not able to run his bus routes tomorrow, Wednesday. We are asking you once again to bring your child to school and pick them up after school tomorrow. Thank you for your cooperation and patience as we navigate ahead through these little bumps in the road.

Roadrunner Reminder: first-Monday-of-the-month 2:10 dismissal tomorrow, 12/5.

Russell's bus riders: Russell will not be able to run his AFTERNOON route TOMORROW, Tuesday, November 29. Please plan on picking your child up tomorrow after school.

Reminder: 2:10 dismissal tomorrow to start our Thanksgiving break. Have a wonderful and blessed Thanksgiving! See you back on Monday!

Reminder: 2:10 dismissal today. No school tomorrow. Have a great weekend!

Reminders for this week: Mon. 11/7-2:10 dismissal Tues. 11/8-no school Wed. 11/9-3 pm dismissal Thur. 11/10-Veterans' day program @ 9:00 & 2:10 dismissal Fri. 11/11-no school

Reminders for tomorrow (10/31): Dental Safari, Fall parties, and 2:10 pm dismissal.

Due to having no water in the building, tonight's home game vs Bluford has been moved TO BLUFORD. Also, please send a water bottle with your child tomorrow as we will be under a boil water order once they get it fixed. Please do not send tea, coffee, Gatorade, etc., only water.

Friday, October 28 - No School! Teachers will be attending the annual Mt. Vernon Teachers' Conference.

Give the gift of life! OBR will be hosting an American Red Cross Blood Drive on Wednesday, October 26 from 2 - 7 p.m. in the OBR Cafe. See you there!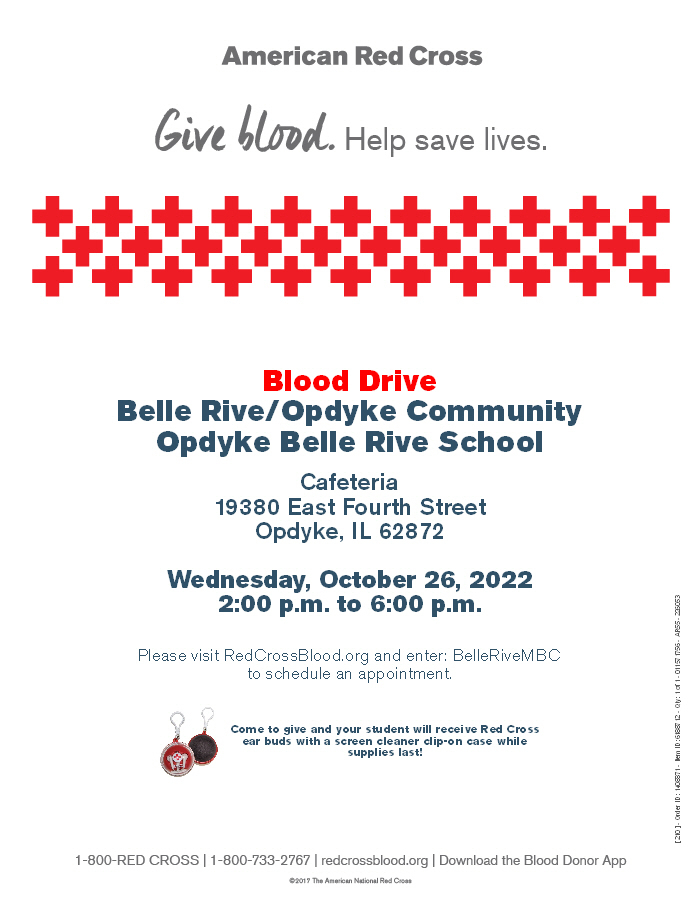 Thursday, October 28 - 2:10 dismissal due to Parent/Teacher Conferences. If you have not scheduled a conference, please contact your child's teacher.

Reminder: No Pre-K class tomorrow, Friday, October 7 due to pre-k staff inservice.

Reminder: tomorrow first-Monday-of-the-month 2 pm dismissal.

Tomorrow's routine will be a bit different than normal. Students will gather out side in the morning instead of the gym (except for Pre-k). PE and recesses will all be outside as well. The gym is closed tomorrow for a construction project. It's supposed to be cool tomorrow so you may want to send a jacket with your Roadrunner. Thanks and have a great Friday Eve!

Reminder: Opdyke Ln. crossing repair is scheduled to begin today. Please use Lighthouse Ln.(west) crossing. Closure is expected through 9/26. Use caution.

Reminder to pre-k parents: Pre-k will not be in session tomorrow (Tuesday, September 20) due to staff in-service at the ROE.